CELEBRATE the Chevy Chase Library's 40th Anniversary!
Sponsored by the Friends of the Chevy Chase Library and the Chevy Chase Library Advisory Committee


Chevy Chase 40th Anniversary Celebration
Reader Bios



Ann Brashares
Writer of "Traveling Pants" series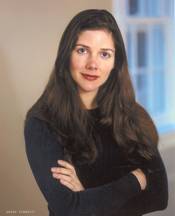 Ann Brashares grew up in Chevy Chase, Maryland, with three brothers and attended a Quaker school in the D.C. area called Sidwell Friends. She studied Philosophy at Barnard College, part of Columbia University in New York City. Expecting to continue studying philosophy in graduate school, Ann took a year off after college to work as an editor, hoping to save money for school. Loving her job, she never went to graduate school, and instead, remained in New York City and worked as an editor for many years. Ann made the transition from editor to full-time writer with her first novel, The Sisterhood of the Traveling Pants.


Ann Brashares was born in Chevy Chase, Maryland. After studying philosophy at Columbia University, she became a full-time editor. Brashares wrote the first book in the Sisterhood series in 2001. The first book, "The Sisterhood of the Traveling Pants", was made into a motion picture which has just been released on DVD. The other titles in the series are: "The Second Summer of the Sisterhood" and "Girls in Pants."

She is the mother of three young children and lives in New York City.



Montgomery County Council Vice-President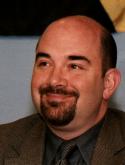 George Leventhal was elected to the Montgomery County Council in November, 2002. He is Vice President of the Council and Chairman of the Health and Human Services Committee. Prior to his election to the County Council, Mr. Leventhal served as Chairman of the Montgomery County Democratic Party and was employed by the Association of American Universities. Earlier, he worked on Capitol Hill for Senator Barbara Mikulski and for the U.S. Senate Finance Committee. He has lived most of his life in Montgomery County and has resided in Takoma Park since 1985. He is married and has two sons.




Newspaper and Magazine columnist and political commentator


George F. Will's newspaper column has been syndicated by The Washington Post since 1974. Today it appears twice weekly in just under 500 newspapers in the United States and in Europe. In 1976 he became a regular contributing editor of Newsweek magazine, for which he provides a bimonthly back-page essay. In 1977 he won a Pulitzer Prize for commentary in his newspaper columns.
Altogether seven collections of Mr. Will's Newsweek and Washington Post columns have been published, the most recent being With A Happy Eye But…: America and the World, 1997-2002 (2002). Mr. Will has also published three books on political theory, Statecraft as Soulcraft: What Government Does (1983), The New Season: A Spectator's to the 1988 Election (1987) and Restoration: Congress, Term Limits and The Recovery of Deliberative Democracy (1992). In 1990, Mr. Will published Men At Work: The Craft of Baseball, which topped The New York Times bestseller list for two months. In 1998, Scribner published Bunts: Curt Flood, Camden Yards, Pete Rose and Other Reflections on Baseball, a best-selling collection of new and previously published writings by Mr. Will on baseball. In July 2000, Mr. Will was a member of Major League Baseball's Blue Ribbon Panel, examining baseball economics.
In 1981, Mr. Will became a founding panel member on ABC television's "This Week."
Mr. Will was born in Champaign, Illinois, educated at Trinity College in Hartford, Connecticut, Oxford University and Princeton University, where he earned his Ph.D. He has taught political philosophy at Michigan State University, the University of Toronto and Harvard University. Mr. Will served as a staff member in the United States Senate from 1970 to 1972. From 1973 through 1976, he was the Washington editor of National Review magazine. Today, Mr. Will lives and works in the Washington, D.C., area.




Washington Lawyer and author of "Spy Dance"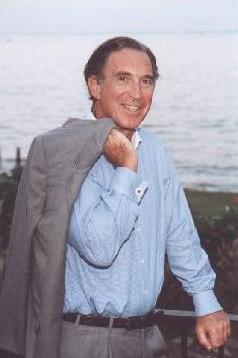 Allan Topol is a partner in a large Washington based international law firm. He has a science and engineering degree from Carnegie Mellon; a law degree from Yale University. For almost forty years, he has been involved in issues at the height of the Washington power structure.

He is also a national bestselling novelist, using the thriller genre to explore international geopolitical and military issues. His new novel, ENEMY OF MY ENEMY, dealing with an American pilot shot down over Eastern Turkey and Russian nuclear weapons, was released February 1, 2005 and became a national bestseller.

His 2001 novel, SPY DANCE, is about a former CIA agent on the run and Saudi Arabian oil. His 2003 novel, DARK AMBITION, deals with the corruption of power in Washington and China's threatening posture toward Taiwan. In January 2004, the novel CONSPIRACY was released dealing with a foreign leader's attempt to influence an American presidential election and the possibility of renewed militarism in Japan.



Columnist for USA Today and author of "It's the Little Things," a collection of those columns with a seasonal theme.



Craig Wilson is a feature writer for USA Today and has written his
popular FINAL WORD column for the national newspaper for the last eight
years. A graduate of the S.I. Newhouse School of Public Communication at
Syracuse University, he's the author of "It's the Little Things: An
Appreciation of Life's Simple Pleasures," from Random House.



Writes books for the "American Girl" series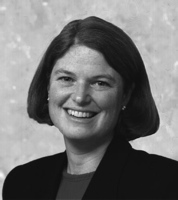 Valerie Tripp is the author of many of the books in
The American Girls Collection about Molly, Kit,
Samantha, Nellie, Josefina, Felicity, and Elizabeth.
She also wrote the books in the Hopscotch Hill School
series. Ms. Tripp writes poems, songs, plays, and
nonfiction educational materials for children and is
the author of six Just One More stories, published by
Children's Press. She graduated with honors from Yale
University, earned an M.Ed. at Harvard, and now lives
in Silver Spring with her husband and daughter.



Writer of memoir "Ever is a Long Time, A Journey Into Mississippi's Dark Past"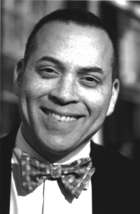 W. Ralph Eubanks is the author of "Ever Is a Long Time: A Journey Into Mississippi's Dark Past" (Basic Books), which Washington Post book critic Jonathan Yardley named as one of the best nonfiction books of 2003. He has contributed articles to the Washington Post Outlook and Style sections, the Chicago Tribune, Preservation, and National Public Radio. A graduate of the University of Mississippi (B.A.) and the University of Michigan (M.A., English Language and Literature), Ralph has been Director of Publishing at the Library of Congress since 1995. He has been involved in the development of books about the collections of the Library of Congress such as A Small Nation of People: W.E.B. DuBois and African American Portraits of Progress (HarperCollins/Amistad), Bound for Glory: America in Color 1939-1943 (Harry N. Abrams), and Voices of War: Stories From the U.S. Veterans History Project (National Geographic). Ralph lives in Washington, DC, with his wife Colleen and their three children, Patrick, Aidan, and Delaney.



Legislative Analyst for At-Large Councilmember Nancy Floreen, worked with former Montgomery County Council President Ike Leggett and with the late Bill Hanna also a Montgomery County Councilmember.

"I have worked as a chief of staff to several Councilmembers at the
Montgomery County Council for more than 20 years, Councilmembers Bill
Hanna, Ike Leggett, and now Nancy Floreen. I am a member of the
Leadership Montgomery Class of 2000 and volunteer for several worthy
causes. I have been a member of one or more book clubs for 30 years."



Writes the "AllStars" series of children's books and edits the KidsPost page
(More info available at www.fredbowen.com)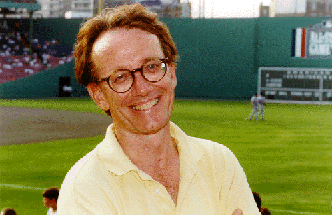 Fred Bowen is author of the AllStar SportStory Series for ages 8 and up (Peachtree Publishers/Atlanta). His books are sports fiction with a little real sports history looped in to each story and a bonus history chapter at the back. Fred also writes a sports column for kids in The Washington Post. "The Score," appears every Friday on the KidsPost page in the Style section and is available online at: www.washingtonpost.com/kidspost.

For 13 years, Fred coached kids' baseball and basketball teams. Some of his stories spring directly from his coaching experience; others from his sports-happy childhood in Marblehead, Massachusetts.

Fred has a degree in history from the University of Pennsylvania and a law degree from George Washington University. He is a full-time attorney with the federal government. Fred uses his lunch hours and weekend mornings to write his books, and his annual leave to visits schools and conferences around the country. He has a been a guest author at the Baseball Hall of Fame and the Smithsonian Museum in Washington, DC.

So far, he has written five baseball books and four basketball books. He lives in Silver Spring, Maryland, with his wife Peggy Jackson and their two children.



WMAL Radio show host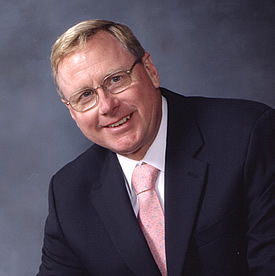 Talk show host Chris Core has been entertaining radio listeners on Newstalk 630 WMAL for more than 30 years. His engaging blend of intelligence, curiosity, fairness and humor have made him one of Washington's favorite radio personalities. Chris started his career in the Foreign Service, working for the Voice of America. At WMAL, he began as a weekend sports reporter and eventually moved into the afternoon drive slot for which he's famous. When he's not debating issues in the news, Chris loves to golf and to spend time with his wife Anne and daughter Tabitha.



Writes the Lucy Rose series of children's books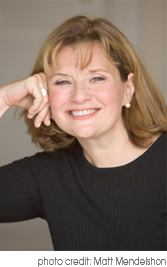 Here is the briefest of bios from Katy Kelly:

"I graduated from Virginia Commonwealth University with a BFA in Painting and Printmaking and worked for several years as an illustrator. After that I worked at People magazine, went on to work as a feature writer in the Life section at USA Today and then was a senior writer at US News & World Report. Now I work at home on my Lucy Rose books. The third in the series, "Lucy Rose: Busy Like You Can't Believe, comes out in September 2006.

I come from a family of journalists. My mom, Marguerite Kelly, is the author of "The Mother's Almanac" and has a syndicated column called The Family Almanac. My dad, Tom Kelly, worked for the old Washington Daily News and for many years as a freelancer. My beloved brother, Michael, (to whom "Big on Plans" is dedicated)was the editor or the Atlantic Monthly before he was killed in Iraq while reporting on the war. My sister, Meg Rizzoli, wrote dialog "for As the World Turns" and now has a development deal with CBS.
I have two splendid daughters, Emily and Marguerite and one splendid husband, Steve. We live in Chevy Chase."



Co-Author of "Class Action." The motion picture based on the book is called "North Country." It stars Charlize Theron and it will be released October 21st.



Laura Leedy Gansler is the author of "The Mysterious Private Thompson: The Double Life of Sarah Emma Edmonds", and co-author with Clara Bingham of "Class Action", which inspired the new Warner Bros. movie, "North Country". She is a graduate of Harvard and the University of Virginia Law School and now practices part-time at NASD. Gansler is married to Montgomery County State's Attorney Doug Gansler, and is the mother of two boys.



Montgomery County State's Attorney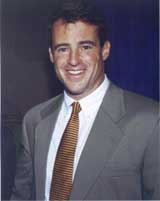 Doug Gansler is serving his second term as Montgomery County State's Attorney. Mr. Gansler was raised in Montgomery County, and attended Yale University, where he graduated cum laude and was an All-American lacrosse player. After graduating from the University of Virginia Law School, Mr. Gansler clerked for the Honorable John F. McAuliffe, on the Maryland Court of Appeals, litigated cases as an associate at the law firm of Howrey & Simon, and, later, was "Of Counsel" to the law firm of Coburn & Schertler. In 1992, Mr. Gansler was appointed Assistant United States Attorney in the District of Columbia, where he prosecuted virtually every type of crime, including domestic violence, health care fraud, gang-related violence, narcotics trafficking, sex offenses, and murder. In 1997, Mr. Gansler received particular recognition for his prosecution of the Georgian diplomat who killed a 16-year-old Montgomery County girl while driving drunk near Dupont Circle. Mr. Gansler led the legal team of the county, state, and federal task force that investigated the Washington, D.C. area sniper shootings in October 2002.

Currently, Mr. Gansler teaches trial advocacy as an adjunct professor at the Washington College of Law at American University and has appeared as a visiting lecturer at the University of Maryland School of Law. Mr. Gansler mentors in a program for at-risk area youth and coaches youth soccer and lacrosse. Additionally, he serves on the Board of Directors of the Jewish Community Center, the Blue Ribbon Task Force on Pedestrian Safety, the Washington Regional Alcohol Program, the Jewish Foundation for Group Homes, Most Valuable Kids, and the Maryland State's Attorney's Association, of which he is vice-president. Mr. Gansler is a member of Leadership Montgomery Class of 2001. Recently, Mr. Gansler chaired the Montgomery County NAACP Criminal Justice Committee, served as Vice-Chairperson of the Governor's Task Force on Childproof Guns, and was a member of the Montgomery County Commission on Aging. In July 2000, the Democratic Leadership Council recognized Mr. Gansler as one of the 'Top 100 New Democrats' in the United States.

Mr. Gansler is married to Laura Leedy Gansler, a best-selling author. Doug and Laura have two sons, Samuel, age eleven, and William, age eight.



Montgomery County Council President



Tom Perez is a nationally recognized civil rights lawyer and consumer advocate who is President of the Montgomery County Council. In 2002, he became the first Latino elected to the Council. In December 2004, his third year on the Council, Tom was elected President, making him the highest Latino elected official in Maryland.

In his tenure on the Council, Perez has quickly developed a reputation as a bridge builder, strong consumer advocate, as well as a champion of health care reform, education and small business. The son of immigrants from the Dominican Republic, Tom is the youngest of five, was born and raised in Buffalo, New York, and graduated from Brown University, Harvard Law School, and the John F. Kennedy School of Government. Although his father died when he was twelve years old, his parents instilled in Tom and his siblings the importance of hard work, a sound education, and looking out for the underdog. Tom's three brothers are physicians and his sister is a clinical psychologist.

Tom has spent his entire career in public service. As a career prosecutor at the United States Department of Justice, he prosecuted a number of the Department's most high profile cases, including a deadly crime spree in Texas involving a group of white supremacists. He later served as a senior adviser to Senator Edward Kennedy, Deputy Assistant Attorney General for Civil Rights under Attorney General Janet Reno, and Director of the Office for Civil Rights at the U.S. Department of Health and Human Services under Secretary Donna Shalala.

In addition to his duties as Council President, Tom is an Assistant Professor of Law at the University of Maryland School of Law, where he teaches civil rights and health care law in the school's nationally recognized clinical program. Perez also serves on the Kaiser Commission on Medicaid and the Uninsured, a nationally recognized non-partisan group that seeks to expand access to health care for vulnerable people across America.

Perez and his wife, Ann Marie Staudenmaier, a public interest lawyer at the Washington Legal Clinic for the Homeless, live in Takoma Park with their daughters Amalia and Susana and their son, Rafael. An avid runner who has completed the Boston Marathon three times, Tom served on the Board of Directors of Casa of Maryland for almost a decade, including a stint as Board President. Tom serves on the Board of Directors of a number of national organizations dedicated to building a more progressive America, including the American Progress Action Fund, an arm of the Center for American Progress, founded by John Podesta to implement a progressive vision for America.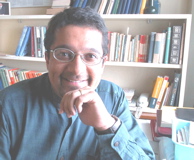 Shankar Vedantam is a national staff writer at the Washington Post. He will be reading from his recently published debut collection of short stories, "The Ghosts of Kashmir," which is about the conflict between India and Pakistan over Kashmir. Ordinary Indians and Pakistanis in these stories find themselves torn between hostility and affinity, drawn together by common cultural histories and divided by the poisons of politics and pride. The inter-linked stories have the texture of parables, but they are fast-paced narratives where questions of history and politics are subtly explored through complex characters and dramatic situations. Besides journalism and fiction, Shankar also writes plays. "Tom, Dick & Harriet," co-written with Donald C. Drake, was produced by the Brick Playhouse in Philadelphia in 2004. Shankar is currently putting the finishing touches on his second play, "Flying While Brown," after readings in Washington D.C. and Media, PA. Shankar has a master's degree in journalism from Stanford University and an undergraduate degree in electronics engineering.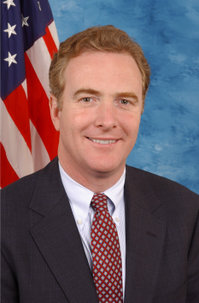 Chris Van Hollen was first elected to the U.S. House of Representatives from Maryland's 8th Congressional District in November 2002 and was reelected in 2004 with 75% of the vote. Rep. Van Hollen serves on the Committee on the Judiciary, the Committee for Education and the Workforce and the Committee on Government Reform. He is also the Vice Chair of the Renewable Energy and Energy Efficiency Caucus, a Co-Chair of the Congressional Chesapeake Bay Watershed Task Force, and a Vice-Chair of the Democratic Task Force on Tax Policy and the Budget.
Rep. Van Hollen has been recognized for his efforts and leadership in a range of areas of including education, foreign policy, environmental protection, protecting the rights of federal employees and civil rights. Roll Call newspaper named him one of the "rising stars" in Congress and the Washington Post noted that Van Hollen "has distinguished himself as a shrewd legislative player." In his first term, he was singled out as the "Outstanding New Member of the Year" by the Committee for Education Funding, which is the nation's largest and oldest non-partisan education coalition, and he has already received numerous other awards for legislative leadership.
Rep. Van Hollen has demonstrated his legislative expertise by offering numerous successful amendments on the House floor and in committee. Rep. Van Hollen is a graduate of the Georgetown University Law Center. He holds a Master's Degree in Public Policy from Harvard University's Kennedy School of Government and an undergraduate degree from Swarthmore College.
Rep. Van Hollen and his wife, Katherine, live in Kensington, Maryland with their three children - Anna, Nicholas, and Alexander.



Director, Montgomery County Public Libraries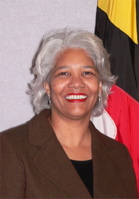 Parker Hamilton was named to the position of Assistant Chief Administrative Office in December 2001. She was one of four such administrators within the Montgomery County, MD management team. Ms. Hamilton's responsibilities included managing the County Executive's Office budget and personnel system, overseeing human resource-related activities of the chief administrative office, and serving as a liaison with certain County departments.
Ms. Hamilton began her career with Montgomery County in 1981 as a librarian in the Department of Public Libraries followed by the management of the Long Branch and Davis libraries. In 1994 she became an administrator for Montgomery County Public Libraries in the areas of human resources administration and public services operations.
Ms. Hamilton holds a Bachelor's degree in English Literature and a Master of Library Science degree from the University of Illinois, Urbana-Champaign, Illinois.
On August 15, 2005, Ms. Hamilton became Acting Director of the Montgomery County Public Libraries.




13 OCTOBER 2005


EMAIL TO FRIENDS
EMAIL TO DUNCAN
EMAIL TO SILVERMAN
LIBRARY FUNDING FLYER
LIBRARY BUDGET PROPORTION
PTA FLYER
CHEVY CHASE SNAPSHOT



Chevy Chase FOL/LAC Advocacy Pages*: Home

Send questions or comments to:
E-Mail: "pdickerson (at) hers.com"
Paper Mail: Paulette Dickerson, P.O.Box 598, Kensington, MD 20895-0598, USA
A Libraries' Friend Home Page: http://www.librariesfriend.com/



*This page has documents from the FOL and the LAC but is not an FOL/LAC website


back to top